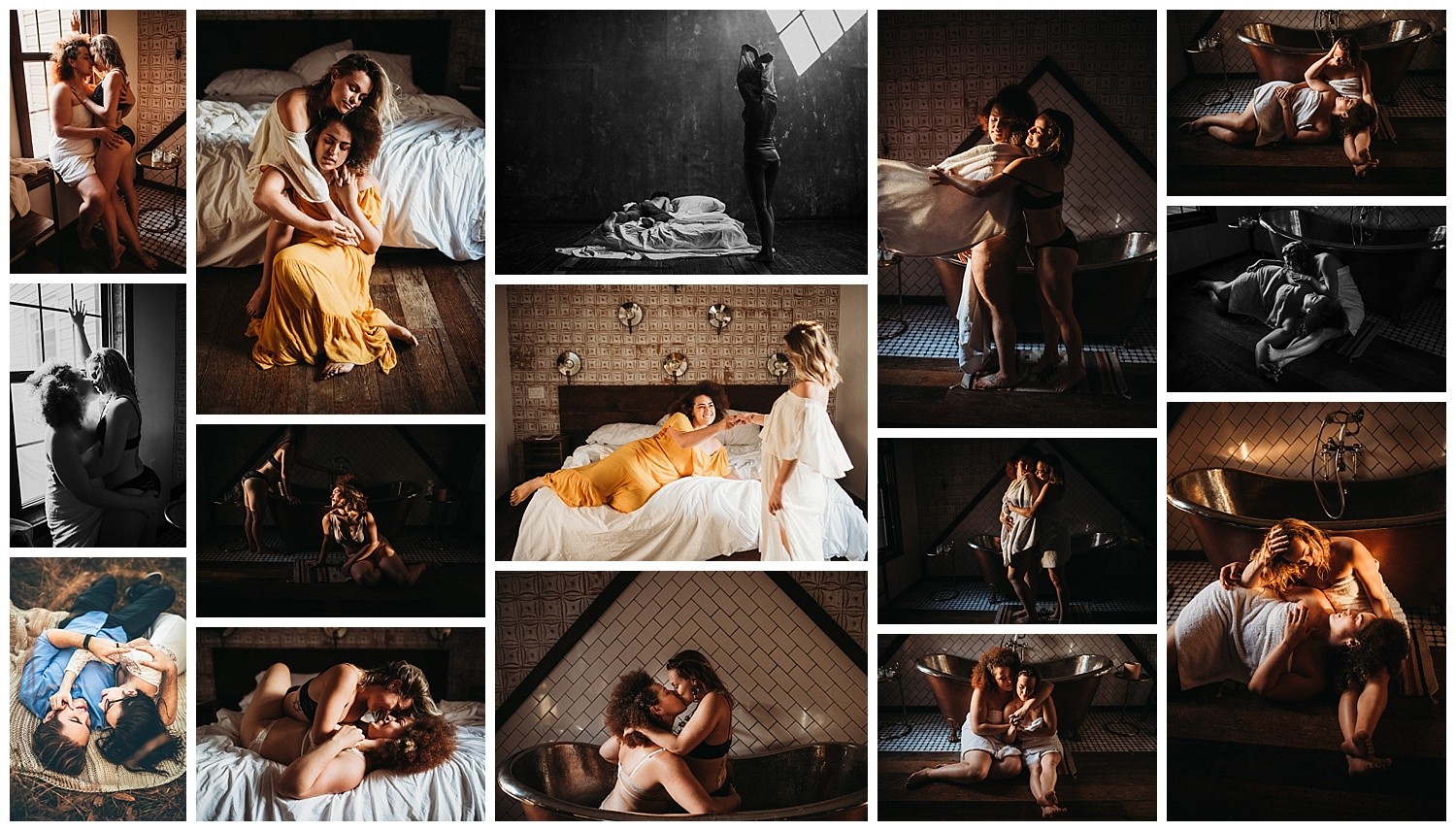 About Twyla Jones:
I'm a photographer drawn to the dramatic and emotive ways in which we connect with each other and our surroundings. A session with me is wholly focused on taking the time to slow down and really appreciate long embraces, the art of discovery, subtleties of affection, and making time to say the words we don't always stop to say. It is my desire to create photographs that do more than serve as proof that you existed, I want to show that you lived passionately and loved madly.
This class includes access to two live shoots.
One was recorded from the 2017 Safehouse Workshop.
Video is over 90 minutes of instruction and live shooting with a couple in New York City.
One is a 45 minute video with a minimalist approach to couples
Also included in a 30 page PDF + Pre Recorded Webinar with Twyla on capturing couples intimately + an edit with me webinar. Only available through this platform.